We will hold three receptions at ICSE 2022. All receptions will take place at 7pm at the convention center.
Newcomer's Reception, May 24: for everybody who is attending ICSE for the first time!
Two ICSE receptions, May 25 and 26: join us for mingling with snacks and drinks!
ICSE has a tradition of having a 5K run with attendees. This year we are making it inclusive of all types of movement. You can run the scheduled 5K route on your own virtually or you could join an in-person crowd to do the run in beautiful Pittsburgh. If you are not into running, you may walk, bike, jog, or hop and skip the route. We would love to see your pictures. Please share your pictures on social media using the hashtag #icse22moves and tag @ICSEconf. We will retweet your tweets. The in-person run will be lead by Neil Ernst and Thomas LaToza and will leave from the venue on May 25 at 7am local time.
Route link: https://www.mapmyrun.com/routes/view/4917156013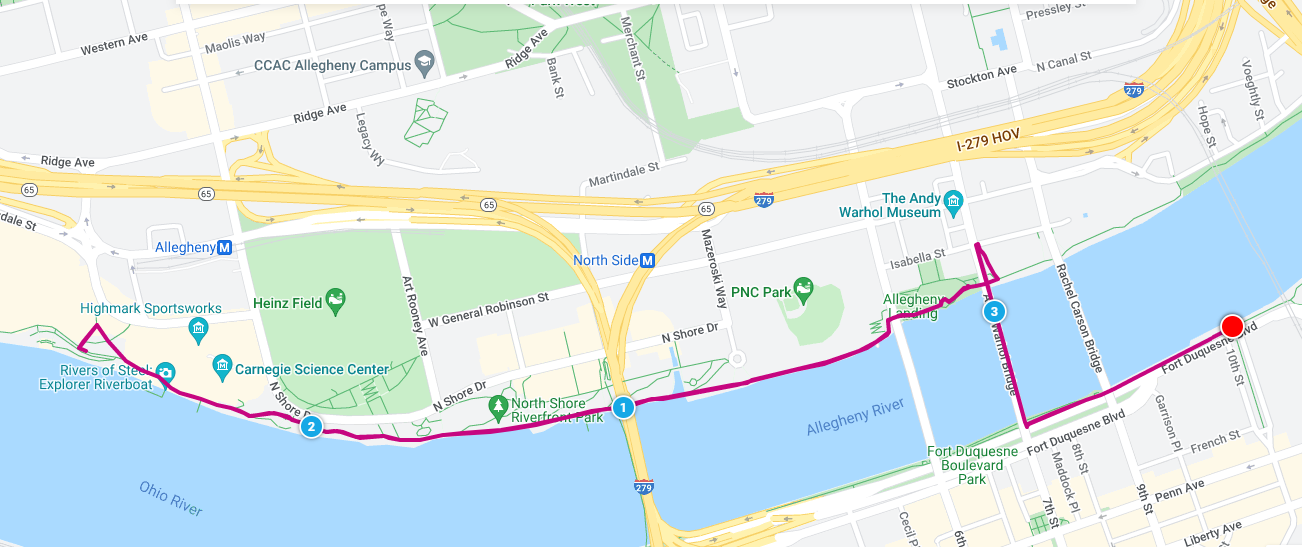 The traditional ICSE soccer game will happen on Thursday 2-4pm in the Highmark Stadium. This friendly game is open to all interested at all levels of ability. A group will leave at 1:30pm from the East Lobby. The stadium is about a 30 min walk from the conference center; several buses and the T (subway) can get you part of the way.


Morning yoga will happen 7:45-8:30am daily from Wednesday May 25 to Friday May 27 at rooms 319+320+321. Bring a mat or towel if you can. No prior knowledge is required.