14th ACM/IEEE International Conference on Global Software Engineering, May 24-26, 2019
"Succeeding in the Global Software Industry"
Registration Link
Registration is now open! Click here for registration.
Call for Papers
Conference overview
The 14th ACM/IEEE International Conference on Global Software Engineering will be held in Montréal, Canada, in co-location with ICSE 2019.
ICGSE 2019 brings together researchers and practitioners to share their research findings, experiences, and new ideas on diverse themes related to global software engineering.
We welcome diverse contributions in the following categories:
Research papers – full (10 pages) and short papers (5 pages), including those dedicated to training and education
Experience reports (by industry) (5 pages)
Industry talks
Contributions to Doctoral Symposium (4 pages)
Research papers, experience reports, and contributions to the doctoral consortium will be included in the conference proceedings to be published by IEEE and will appear in the digital libraries of both ACM and IEEE.


Special Issue on 'Global Software Engineering: Challenges and Solutions'
A special issue aimed at publishing new contributions to the field of GSE research has been accepted at the Journal of System and Software (JSS) published by Elsevier. This is an open call for papers so everyone is welcome to submit a contribution. Authors of accepted ICGSE papers will be also invited to submit a revised and extended version of their work.
For more information, read here.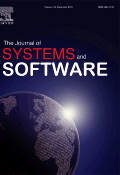 Journal of System and Software
Conference Important dates
Research papers
Abstract submission: Jan 25, 2019 (AoE)
Paper submission: Feb 4, 2019 (AoE)
Acceptance notification: Mar 1, 2019 (AoE)
Camera-ready due: Mar 15, 2019 (AoE)
Experience reports
Abstract submission: Jan 15, 2019 (AoE)
Camera-ready due: Mar 15, 2019 (AoE)
Industry talks
Talk proposals: Feb 15, 2019 (AoE)
Doctoral Symposium (co-located with XP'19, to be held on May 24, 2019)
Research plan submission: Jan 19, 2019 (AoE)
Camera-ready due: Mar 15, 2019 (AoE)
Topics of interest
Submissions must be related to global software engineering. Topics include, but are not limited to:
Distributed teams

Communication, coordination, and collaboration
Cultural diversity
Innovation
Social and Human aspects of software development
Team building

Methods and processes

Agile scaling
Distributed agile teams
Lean development
DevOps
Hybrid processes

Business strategy

Business models
Economics
Industrial offshoring and outsourcing experiences
Open source software communities
Sourcing models
Strategic issues
Supplier management

Technologies supporting distributed cooperative work

Collaboration tools
ALM/PLM for distributed teams
Cloud computing
Microservices
Software architecture and Design
Tools and infrastructure support

Education

Educational studies
GSE curricula
Lessons learned on the organization of GSE courses

Emerging Technologies to support/improve/enhance GSE

Augmented reality/ extended reality
Artificial Intelligence
Blockchain
Wearables
We are especially interested in industry case studies of all topics in this list.