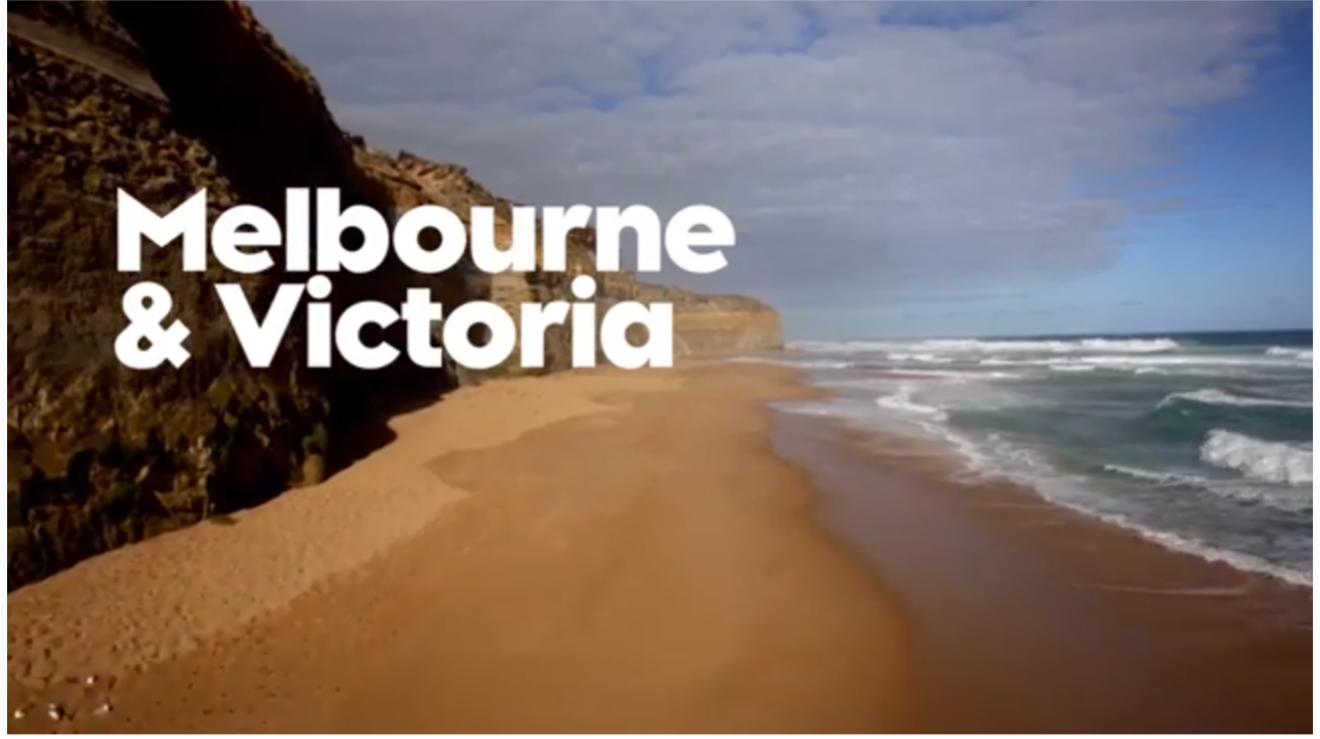 A packed agenda of food, wine, sports and arts is your introduction to the best of Melbourne – from its creative, exciting city centre, to its buzzing neighbourhood hubs. It's the gateway to Victoria's world-class wineries, natural springs, peninsulas, spectacular coastline and alpine villages, making it the ideal destination for easy access to pre and post Conference touring.
Visitors will find Melbourne an exciting city to explore. Modern architecture and design is juxtaposed with heritage buildings reflecting Australia's cultural history. But beneath the city's impressive façade, lies the true heart and soul of the city; laneways which snake the city grid to reveal cafes and bars, fashion houses, boutiques, innovative cuisine, galleries, theatres and museums.
Melbourne has a lively passion for social eating and drinking, which is reflected in the thousands of restaurants serving up gastronomic experiences from around the world. Everywhere you will uncover a vast array of fashionable cafes, where you can enjoy Melbourne's existential coffee and cafe culture to the fullest.
Melbourne in May
Melbourne has a reputation for its changeable weather. A tip for any visitor is to be prepared for anything – wear layers that can be worn or removed as needed. The average temperature for Melbourne in May ranges from 10°C (minimum) to 19°C (maximum). A full range of weather may be experienced within a few days, from calm and sunny to cold, windy and showery.
The Melbourne Convention & Exhibition Centre (MCEC)
The Melbourne Convention & Exhibition Centre is host to ICSE2023. The Centre is easily accessible by trams and is conveniently located a short distance from our contracted hotels. MCEC is proud to join forces with the global events and meeting industry in becoming a signatory to the Net Zero Carbon Events Pledge, as announced at the Global Climate Summit COP26 in Glasgow, Scotland 2021. The MCEC Sustainability Strategy is shaped by the United Nations' 17 Sustainable Development Goals (SDGs). The SDGs are an urgent call to action for all countries - developed and developing - to improve human lives and protect the environment through sustainable development. The MCEC Sustainability Strategy addresses 14 of the 17 SDGs and aligns our business accordingly.
One
Dining out in this foodie town is serious – and seriously fun. Melbourne prides itself on its food and the city's dizzying array of dining options is testimony to its culinary reputation. Book ahead for award-winning fine-dining restaurants, queue up for iconic cheap eats, explore famous eat streets or track down the city's best food trucks. Whatever you do, come to town with an appetite.
Melbourne is Australia's culinary capital and has the numbers to prove it. Get the facts behind Victoria's love of all things food.
o Melbourne has more than 3,500 restaurants and serves up cuisines from more than 70 countries.
o Victoria is home to 21 different wine regions, more than 800 wineries, 600 cellar doors and some 30 craft breweries.
o On average, Melbourne imports 30 tonnes of coffee beans each day – enough to make 3 million daily cuppas.
o An estimated 2000 farmers sell their produce each month at genuine farmers markets across Victoria.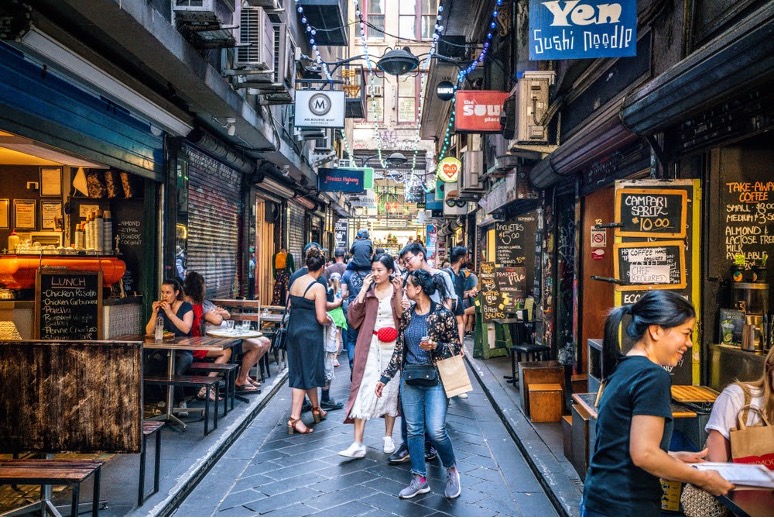 Two
Forget you're in a city of four million people and slow-down in Melbourne's lavish parks, gardens and waterways. Wander the tree-lined pathways through the Treasury and Fitzroy Gardens or enjoy the sculptured terraces of Birrarung Marr, Melbourne's newest garden situated on the shoulder of the Yarra River.
Melbourne's gardens are also home to a host of bird, animal and aquatic life, but for a more formal introduction to native Australian wildlife and other locally-found or more exotic species, visit the internationally acclaimed Melbourne Zoo. As well, the state-of-the-art Melbourne Aquarium harbours thousands of creatures from the Southern Ocean.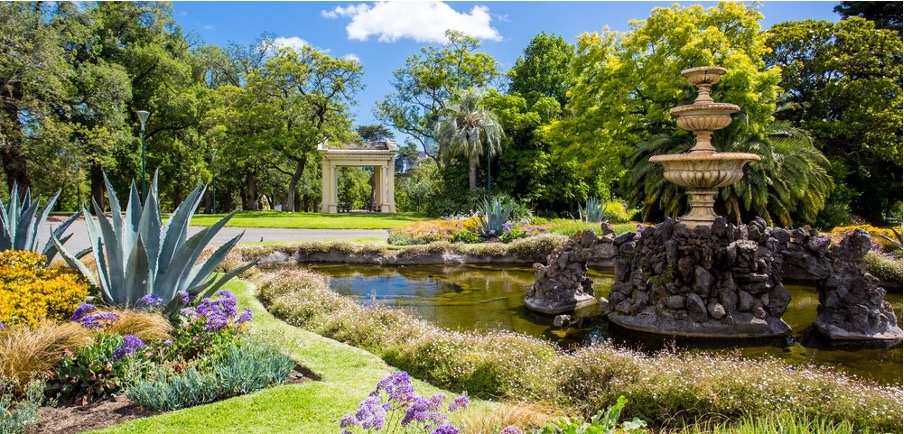 Three
Scratch the surface in Melbourne and you'll discover a city buzzing with dynamic and cutting-edge arts and culture. Make your way along the Yarra River's south bank to St Kilda Road and begin your exploration of the arts precinct. See local, indigenous and international art at NGV International and see the artists of the future in training at the Victorian College of the Arts.
At Federation Square, where art meets architecture, visit moving image art at ACMI, see the collection at the Ian Potter Centre or catch a recital at The Edge theatre. Inside and out, you'll discover the innovation and skill of local artists and designers at hole-in-the-wall galleries and theatres across the city.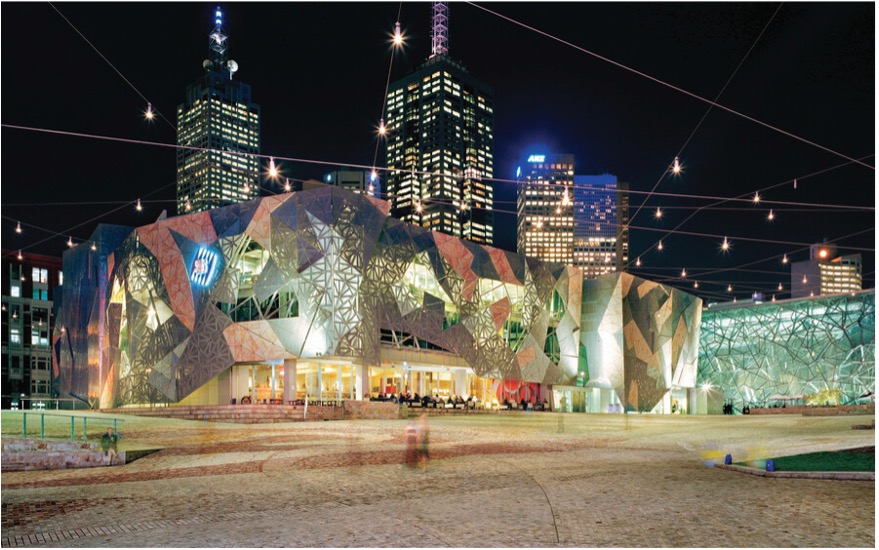 Four
Weaving a maze through the city grid, Melbourne's laneways have been revitalised with street art, bustling cafes and atmospheric bars. There's always an exhilarating thrill to be had when entering Melbourne's hive of bustling, creative laneways with their covert boutiques, visual art, famed restaurants, hole-in-the-wall cafes and astonishing bars.
How to get there
By tram: Any tram along Swanston or Elizabeth streets.