15th European Conference on Software Architecture (ECSA 2021), 13-17 September 2021 (virtual)
The European Conference on Software Architecture (ECSA) is the premier European software architecture conference, providing researchers, practitioners, and educators with a platform to present and discuss the most recent, innovative and significant findings and experiences in the field of software architecture research and practice. The 15th European Conference on Software Architecture (ECSA 2021) will be held from 13 to 17 September 2021.
ECSA 2021 was originally planned in the beautiful city of Växjö Sweden. Yet due to COVID-19 and considering what impact this may have on the conference, the ECSA Steering and Organizing Committee decided to organize ECSA 2021 as a virtual event.
We would like to express our empathy and condolences with those affected by COVID-19. Our primary concern is that members of our community, and their families and friends, remain safe and well.
ECSA 2021 will recognize two outstanding papers with a "Best Paper Award" and a "Best Student Paper Award". As an appreciation of the long-term successful cooperation, Springer offers for these awards a sponsorship of EUR 500 each. The winners will be selected from a shortlist by a dedicated committee, considering the following criteria: originality, technical quality, soundness, significance, and clarity of presentation. The primary author of the Best Student Paper award must be a student at the time of submission.
Proceedings of the main track and post-proceedings of the other tracks and workshops will be published by Springer-Verlag as volumes of the Lecture Notes in Computer Science (LNCS) series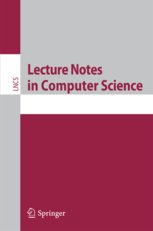 Selected papers from the conference will be considered for a Special Issue on "Architecting for the Digital Society" in the Journal of Systems and Software (JCR IF 2.450).
https://www.journals.elsevier.com/journal-of-systems-and-software/call-for-papers/special-issue-on-architecting-for-the-digital-society