Tuesday May 25 14:00 CEST

Dr. Darío Gil is Senior Vice President and Director of IBM Research.
As a technology and business leader, Dr. Gil is responsible for IBM Research, one of the world's largest and most influential corporate research labs, with over 3,000 researchers. He is the 12th Director in its 76-year history. Dr. Gil leads the technology roadmap and the technical community of IBM, directing innovation strategies in areas including hybrid cloud, AI, quantum computing, and exploratory science. He is also responsible for IBM's intellectual property strategy and business..
Dr. Gil is a globally recognized leader of the quantum computing industry. Under his leadership, IBM was the first company in the world to build programmable quantum computers and make them universally available through the cloud.
An advocate of collaborative research models, Dr. Gil co-chairs the MIT-IBM Watson AI Lab, which advances fundamental AI research to the broad benefit of industry and society. He also co-chairs the COVID-19 High-Performance Computing Consortium, which provides access to the world's most powerful high-performance computing resources in support of COVID-19 research.
Dr. Gil is a member of the National Science Board, the governing body of the National Science Foundation (NSF), a member of the Board of Governors of the New York Academy of Sciences, and a trustee of the New York Hall of Science.
Dr. Gil received his Ph.D. in Electrical Engineering and Computer Science from MIT.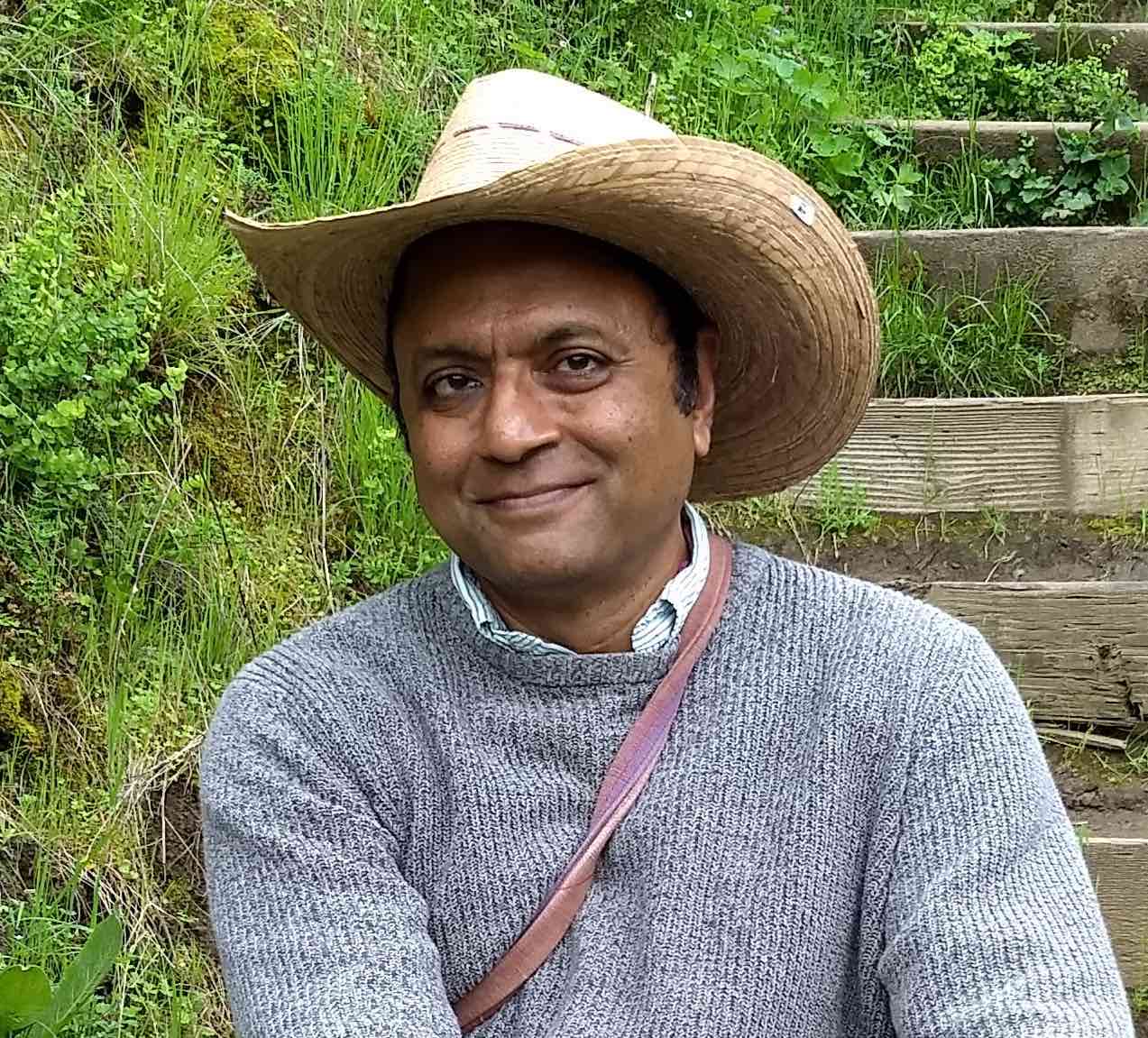 Tuesday May 25 18:00 CEST

Prem Devanbu is a Professor of Computer Science at University of California, Davis. He received his B. Tech in Electrical Engineering  from IIT Madras, and his Ph.D in computer science from Rutgers University under prof. Alex Borgida.  The early part of his career was spent in Industrial R&D, primarily at  Bell Laboratories in New Jersey.  He has worked in the areas of software tools, middleware, data integrity, and empirical software engineering. His current primary research interest is in the use of software data, and meta-data to  help software developers have a more happy, productive, and meaningful work experience.  He is an ACM Fellow. 
Wednesday May 26 10:00 CEST

Prof. Michael R. Lyu is currently Choh-Ming Li Professor of the Computer Science and Engineering department in The Chinese University of Hong Kong. Prof. Lyu's research interests include software engineering, software reliability, distributed systems, cloud computing, and machine learning. He has published over 600 refereed journal and conference papers in his research areas. Prof. Lyu initiated the first International Symposium on Software Reliability Engineering (ISSRE) in 1990. He was an Associate Editor of IEEE Transactions on Reliability, IEEE Transactions on Knowledge and Data Engineering, IEEE Transactions on Services Computing, and Journal of Information Science and Engineering. He is currently on the editorial board of IEEE Access, Wiley Software Testing, Verification and Reliability Journal (STVR) , and ACM Transactions on Software Engineering Methodology (TOSEM). Prof. Lyu was elected to IEEE Fellow, AAAS Fellow, ACM Fellow, and named IEEE Reliability Society Engineer of the Year. He was granted with China Computer Federation (CCF) Overseas Outstanding Contributions Award in 2018, and the 13th Guanghua Engineering Science and Technology Award in 2020. He was also named in The AI 2000 Most Influential Scholars Annual List with three appearances in 2020.
Prof. Lyu received his B.S. in Electrical Engineering from National Taiwan University, his M.S. in Computer Science from University of California, Santa Barbara, and his Ph.D. in Computer Science from University of California, Los Angeles.
Wednesday May 26 18:00 CEST


Elaine Weyuker is a (part-time) University Distinguished Professor, College of Engineering and Computer Science, University of Central Florida. Until the end of 2020 she was also a Part Time Visiting Professor at Mälardalen University in Västerås, Sweden. At both universities she mentors PhD students and post-docs, collaborates with faculty, and interacts with local industrial partners. She continues to live in the US. Previously, Elaine was a Fellow and Distinguished Member of the Technical Staff at AT&T Labs and Bell Labs, a Professor of Computer Science at the Courant Institute of Mathematical Sciences of New York University, a Lecturer at the City University of New York, a Systems Engineer at IBM, and a programmer at Texaco, as well as having served as a consultant for several large international companies.
Her research expertise includes techniques and tools to improve the quality of software systems through systematic validation activities, including the development of testing, assessment and software fault prediction models. Prior to that, Elaine did research in Theory of Computation and is the co-author of a book "Computability, Complexity, and Languages". She has authored more than 175 technical papers in these fields.
Elaine is a member of the US National Academy of Engineering, an IEEE Fellow, and an ACM Fellow and has received numerous awards including IEEE's Harlan Mills Award for outstanding software engineering research, and the ACM/SIGSOFT Outstanding Research Award.
She was the recipient of the 2011 US President's Volunteer Service Award, the 2010 ACM President's Award, the ACM SIGSOFT Retrospective Impact Paper Award in 2009, the 2008 Anita Borg Institute Technical Leadership Award, Rutgers University 50th Anniversary Outstanding Alumni Award, and the AT&T Chairman's Diversity Award as well has having been named a Woman of Achievement by the YWCA.
She was the chair of the ACM Women's Council (ACM-W) from 2004 - 2012 and continues her active participation in ACM-W. She has also been a member of the Executive Committee of the Coalition to Diversify Computing, has served on many National Academy panels, was a board member of the Computing Research Association, a member of the ACM Council, a member of the ACM/SIGSOFT Executive Board, as well as being an editor of several technical journals.
Thursday May 25 18:00 CEST

Data for Good: Ensuring the Responsible Use of Data to Benefit Society Every field has data. We use data to discover new knowledge, to interpret the world, to make decisions, and even to predict the future. The recent convergence of big data, cloud computing, and novel machine learning algorithms and statistical methods is causing an explosive interest in data science and its applicability to all fields. This convergence has already enabled the automation of some tasks that better human performance. The novel capabilities we derive from data science will drive our cars, treat disease, and keep us safe. At the same time, such capabilities risk leading to biased, inappropriate, or unintended action. The design of data science solutions requires both excellence in the fundamentals of the field and expertise to develop applications which meet human challenges without creating even greater risk.
The Data Science Institute at Columbia University promotes "Data for Good": using data to address societal challenges and bringing humanistic perspectives as—not after—new science and technology is invented. Started in 2012, the Institute is now a university-level institute representing over 350 affiliated faculty from 18 different schools and institutes across campus. Data science literally touches every corner of the university.
In this talk, she will present the mission of the Institute and highlights of our educational and research activities—all with the aim of ensuring the responsible use of data to benefit society.
Jeannette M. Wing is Avanessians Director of the Data Science Institute and Professor of Computer Science at Columbia University. From 2013 to 2017, she was a Corporate Vice President of Microsoft Research. She is Adjunct Professor of Computer Science at Carnegie Mellon Univesrity where she twice served as the Head of the Computer Science Department and had been on the faculty since 1985. From 2007-2010 she was the Assistant Director of the Computer and Information Science and Engineering Directorate at the National Science Foundation. She received her S.B., S.M., and Ph.D. degrees in Computer Science, all from the Massachusetts Institute of Technology.
Professor Wing's general research interests are in the areas of trustworthy computing, specification and verification, concurrent and distributed systems, programming languages, and software engineering. Her current interests are in the foundations of security and privacy, with a new focus on trustworthy AI. She was or is on the editorial board of twelve journals, including the Journal of the ACM and Communications of the ACM.
Professor Wing is known for her work on linearizability, behavioral subtyping, attack graphs, and privacy-compliance checkers. Her 2006 seminal essay, titled "Computational Thinking" is credited with helping to establish the centrality of computer science to problem-solving in fields where previously it had not been embraced.
She is currently a member of: American Academy for Arts and Sciences Council; the Board of Trustees for the Institute of Pure and Applied Mathematics; the Advisory Board for the Association for Women in Mathematics; and the Alibaba DAMO Technical Advisory Board. She has been chair and/or a member of many other academic, government, and industry advisory boards. She received the CRA Distinguished Service Award in 2011 and the ACM Distinguished Service Award in 2014. She is a Fellow of the American Academy of Arts and Sciences, American Association for the Advancement of Science, the Association for Computing Machinery (ACM), and the Institute of Electrical and Electronic Engineers (IEEE).