ICSME 2023
Welcome to the website of the ICSME 2023 conference. The International Conference on Software Maintenance and Evolution is the premier international forum for researchers and practitioners from academia, industry, and government to present, discuss, and debate the most recent ideas, experiences, and challenges in software maintenance and evolution.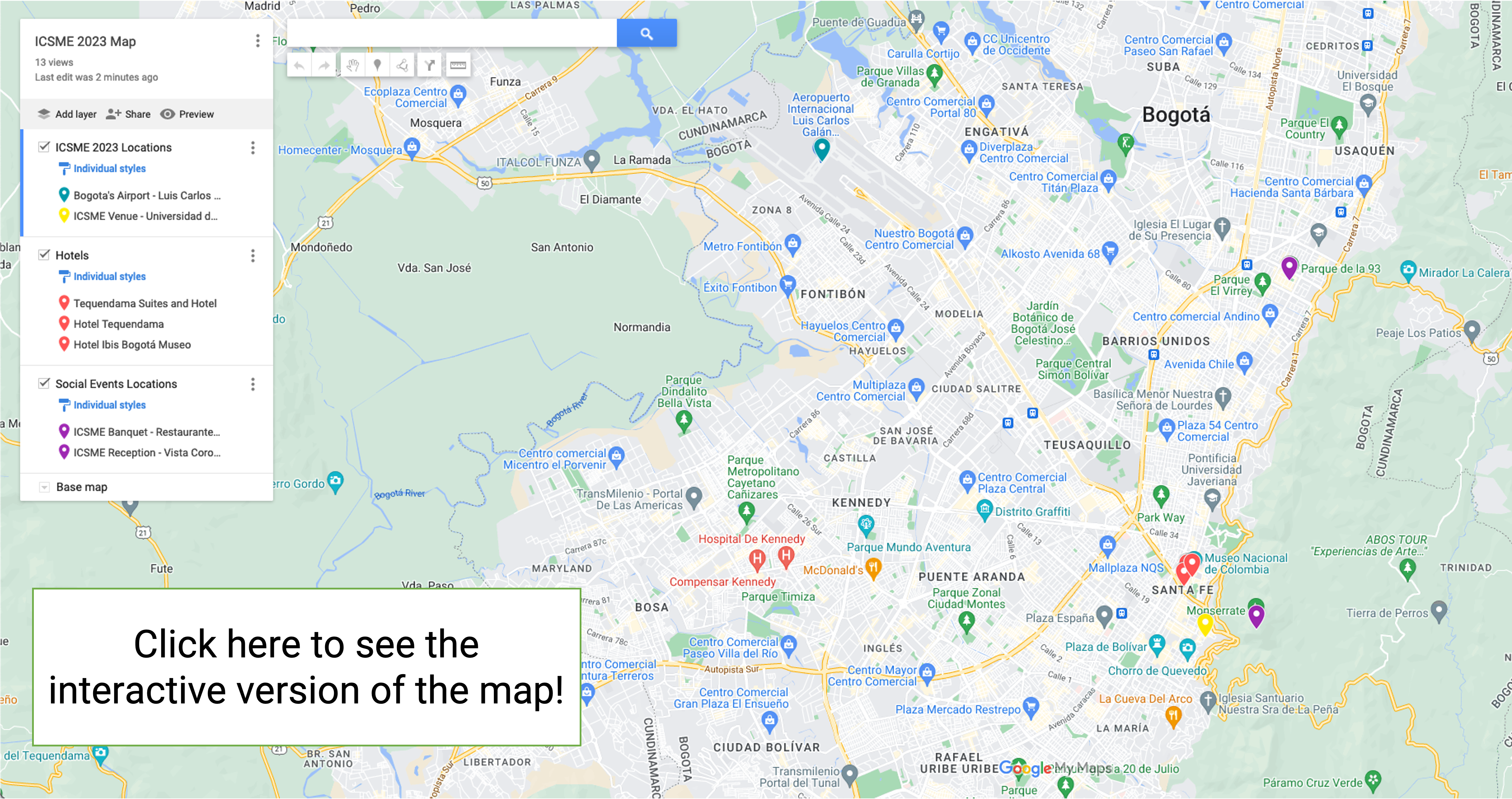 Beware of fake information requests!
It has come to our attention that some of you received emails from TravellerPoint.org asking accomodation and travel itinerary information. We do not have any relation with them and we suggest not to share any information.
---
---
Bogota, the capital city of Colombia, is an interesting destination for international meetings and events. Historically, it has been amongst the safest cities in the country, with crime rates that have constantly decreased over the past decade.
The peace agreement signed in 2016 with the biggest insurgent group of the country has certainly improved security conditions all over the country, with Bogota benefiting with better perception and more international visitors. In 2019, the city led the attraction of foreign tourists compared to other Colombian capitals, while in 2022 for the second time (first in 2020) Bogotá it was recognized as "South America's Leading Business Travel Destination" by the World Travel Awards and its airport was also recognized as South America's Leading Airport 2022. Read More
---
---
---