Keynotes
Mark
Harman
Facebook
Inna
Dvortsova
Facebook
Automated Testing as Production Simulation: Research Opportunities and Challenges
Lionel
Briand
Univ. of Ottawa
Univ. of Luxembourg
Autonomous Systems: How to address the Dilemma between Autonomy and Safety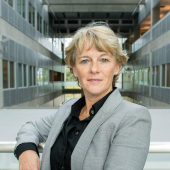 Margaret-Anne Storey
University of Victoria, Canada
From Automating Software Engineering to Empowering Software Developers
Get the conference Whova app now
Get our official conference app
For Blackberry or Windows Phone,
Click here
For feature details, visit
Whova
ASE 2022
Welcome to the website of the ASE 2022 conference. The 37th IEEE/ACM International Conference on Automated Software Engineering.
The ASE conference is the premier research forum for Automated Software Engineering. Each year, it brings together researchers and practitioners from academia and industry to discuss foundations, techniques, and tools for automating the analysis, design, implementation, testing, and maintenance of large software systems.
We expect that ASE2022 will be in person but we will accommodate virtual participation on a case by case basis (e.g. travel restrictions).